It's not uncommon for businesses to view other businesses operating in the same market space as competitors. But the truth is, you don't have to compete with them to earn business when you can work together. Today's social media dominated marketing space affords multiple opportunities for brands and businesses to ditch the norm of positioning themselves as opposition. With a changing social space, now brands that collaborate with each other are more prone to growth, prosperity, and a loyal following that stays engaged over time.
Change Your Outlook
Brands vying to thrive in the new digital era of marketing will need to change the way they view competitors in the market. No longer does it make sense to view everyone in the same industry as competition. Brands should look for opportunities to collaborate and build each other up with more opportunities to gain exposure and increase your networks through social media. Brands can partner and help grow each others networks through content marketing strategies that allow them to utilize their relationships to create stories that engage both audiences. Brands should consider sharing the spotlight through content marketing strategies like:
Hosting a Podcast

Guest Blogging

Creating a Youtube Channel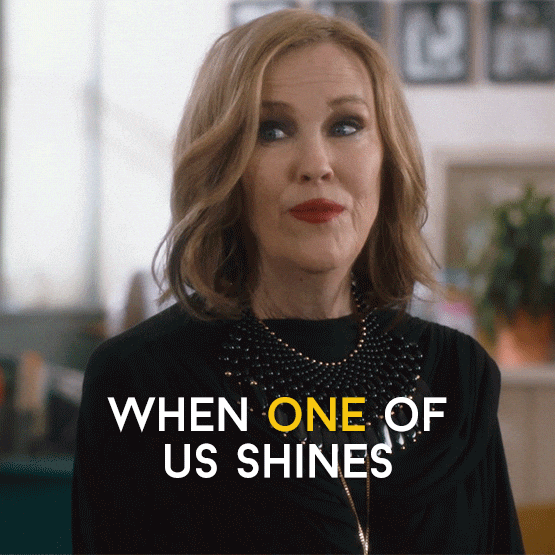 Source: https://www.cbc.ca/schittscreek/
Become a Sponsor
Using opportunities to sponsor events, influencers, charities, and more could get your brand in front of new audiences that might not have discovered you otherwise. It can also establish your brand as an authority in your space, as people begin to associate your brand with the industry and events associated with it.
Share the Spotlight
Sometimes it does your brand more good to give other entities in your industry the spotlight. Consider content strategies that help you build other brands up and the favor may return later on. For example, Forbes recently created a list called the Ten Richest People in the World. By doing so, they not only grab the attention of audiences already interested in these individuals, they also solidify themselves as a relevant presence in the business world.
At Brand Iron, we pride ourselves on identifying the strategies our clients need to crush their goals and grow their brands. It's easy to begin to view everyone in your space as an enemy, but with a different approach, your brand could foster loyal community and brand recognition.